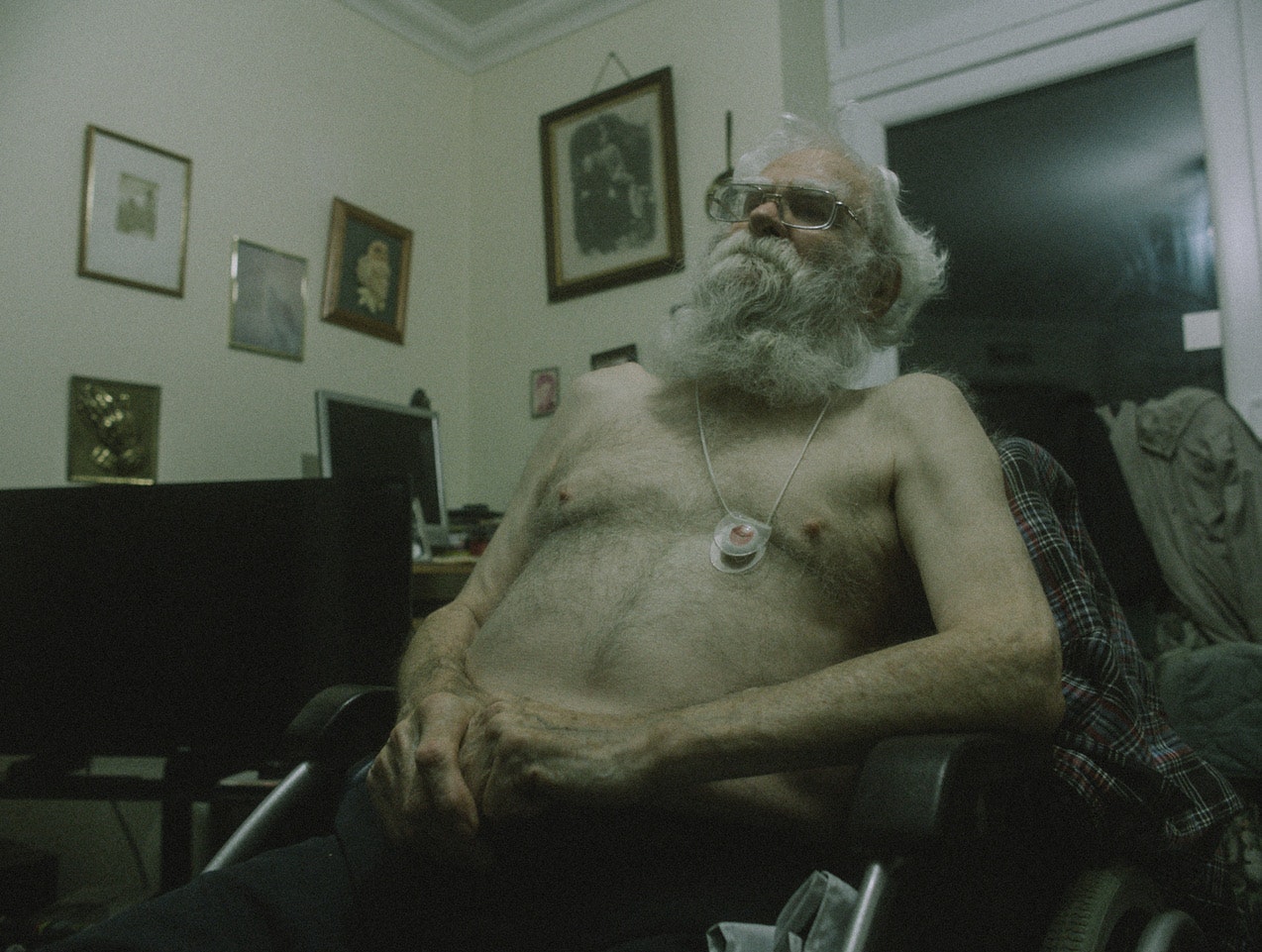 L I M B O
L I M B O
LIMBO
'This is a film of compassion and tender observation of lives we rarely see – it's in the performance of the routine tasks made by one person for another that we start to grapple with meaning, dignity and what it is to be human.' KEN LOACH
LIMBO is a true-fiction short following the story of Witold, a young, Polish Londoner who takes a new job as a care worker, to the bafflement of his laddish housemates.
Under-trained and underpaid, he speeds from home to home on his bicycle, feeling the enormity of his responsibility as he enters hidden worlds to administer care to a delicate but dynamic assortment of elderly men living alone.
Required to use a mobile app which enforces his schedule, Witold's attempts at connecting with his 'service users' are constantly interrupted. He and his wards are united in their isolation and inevitably begin to bond - until his bike is stolen, and his malevolent schedule unravels.
Witold's elderly clients are played by vulnerable men who receive care at home and are not actors. Unbeknownst to cast and crew, the first cases of COVID were recorded as filming commenced.

Starring: Marek Wroblewski

Writer & Director: Lotje Sodderland
Co-Writer: Steven J Fowler
Producers: Margo Mars, Anthony Austin, Charlie Falconer, Danielle Wright
Director Of Photography: Ann Evelin Lawford

Executive Producers: Renyu Liu, Sarah Hamilton, Annie Blampied, Nino Radojcin, and Lia Walton

Production Company: Lief